Tim Pullen | Chief Executive Officer
Tim is Chief Executive Officer of Cloudtech and he has a distinguished background when it comes to innovating in new technologies. He has over thirty years' experience in business and IT within many industry sectors, including financial services and telecommunications industries.
Tim was part of the 'boot strapping' teams in multi-million pound start-ups at the Bank of England and then with Orange. Following that, he was EMEA Consultancy Director for a large US software house before he then moved on to set up and direct advanced technology consultancies for two of the largest systems integrators in Europe (ATOS Origin and Sema Group).
In 2009, after a successful career running and building businesses in the UK & Ireland, Tim incorporated two companies in Dublin: Cloud Technology Ltd. (trading as Cloudtech – building software applications) and Cloud Consulting Ltd. (CCL – for the provision of IT services).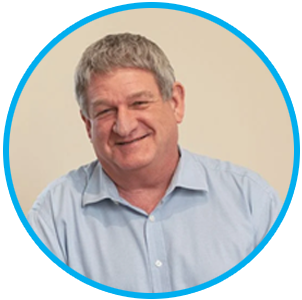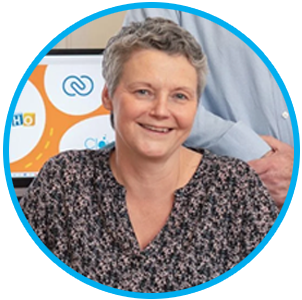 Sinéad Leigh | Director
Sinéad (Joint Founder) is a strong relationship builder with more than fifteen years of experience in Account Management, working in the database and direct marketing arena. Sinéad has both B2C and B2B Acquisition and Retention marketing experience with large blue chip clients. She has been recognised for her ability to plan, implement, monitor and control projects and campaigns within time and budget constraints and has a flexible, hands-on style adapting easily to any given situation.
Sinead's standout clients have included: Communications (Sky & BSKYB), Utilities (Centrica), IT (Xerox), Telecommunications (Vodafone & Redstone Communications), Financial (HSBC), Travel & Leisure (MyTravel Group – Tour Operator and Retail Outlets).
Mark Scheffel | Technical Director
Following a successful career in the Netherlands Mark moved to Ireland in December 2018 in order to join Cloudtech in a senior technical role. His strong IT development background as well as a service orientated outlook was developed over the last 10 years working for a variety of software companies in the Netherlands.
For Cloudtech Mark has successfully managed several client projects from initiation through to completion and has shown leadership, excellent communication skills and good all round technical competency. Further to this he has been involved in business process analysis and scoping out solutions for our clients. Mark is also managing the internal team who are working on the build of our AccountsIQ to Zoho Connector.
The great impact that he has had for the business and our clients has been recognized with his recent appointment to our Board as our Technical Director.