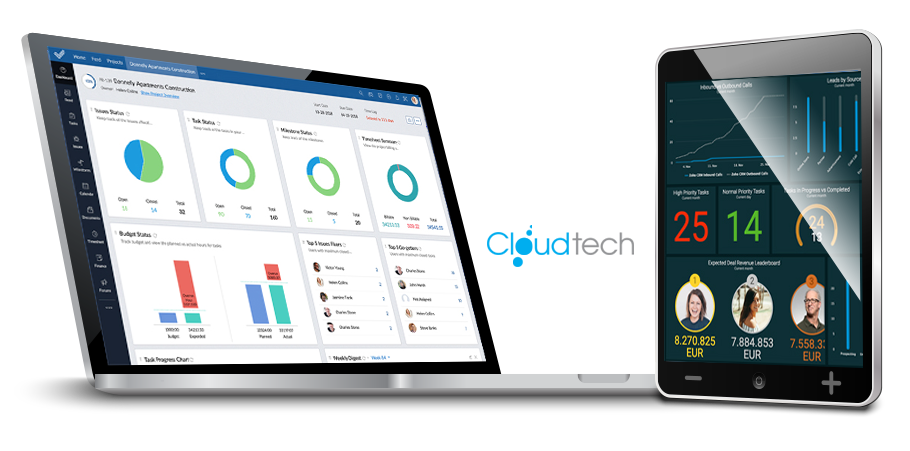 Effective Sales & Marketing
24/7 access to your most up to date pipeline using clear and accurate live dashboards and reports.
Clever tools to score leads, apply RFM segmentation and Market Attribution to avoid missing out on opportunities.
Send out professional, high quality and GDPR compliant email campaigns that generate and convert leads easily.
Leverage the power of social media to maximise the impact of your online presence.
With automated tasks and alerts you will always know what to do next.
Sales & Marketing

CRM
Reach out to prospects at the right moment, engage them across every channel, and close more deals the smarter way.

SalesIQ
Convert your website visitors into happy paying customers. Increase the ROI on your content, SEO, Adwords and email marketing efforts.

Campaigns
Create, send, and track effective email campaigns that help you build lasting relationships with your customers.

Social
Manage multiple social networks, schedule unlimited posts, monitor keywords, and collaborate with your team — all from a single dashboard.

Survey
Create your survey in minutes. Reach your audience on every device. View results graphically and in real-time.

Forms
Build and share online forms, collect useful data, and complete your workflows. Even as you go.

Bookings
Venue / Meeting room hire

MarketingHub
An all-in-one marketing automation software that helps you successfully manage your marketing activities across multiple channels

PageSense
Measure your key website metrics, understand your visitors' online behaviour and give them a personalized website experience to boost conversions.