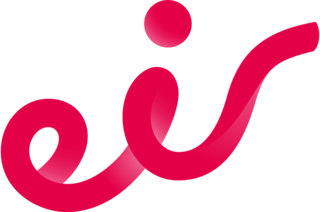 Cloudtech delivers new high volume sales application for eir
Cloudtech has delivered a sales management application for a new line of business offered by eir, Ireland's leading telecommunications company.
The line is related to the rapidly-evolving 'Internet of Things' (IoT) – the interconnection via the internet of computing devices embedded in everyday objects, enabling them to send and receive data – also known as Machine to Machine (M2M).
The solution built by Cloudtech allows manufacturers and operators of various devices and vehicles to place bulk orders for SIM cards for insertion into those objects. Such orders could number into the thousands of SIMs.
eir sought an application that would streamline this sales and fulfilment process, making it easier and more efficient for them and their customers alike.  A critical request was to remove as much manual interaction and make it effectively a 'self service' system available via a secure portal.
It may sound like a straightforward e-commerce task, but it actually presented quite a challenge. For instance, the new application would have to integrate with several existing 'legacy' systems, including:
eir's billing system
eir's credit management system
eir's direct debit system.
Our development team took on the task and met each of these challenges. This included developing a number of inventive yet stable 'workarounds' when it was found that key elements of the existing systems did not have the required functionality immediately available. This again shows how Cloudtech can find a solution to any systems problem.

We then conducted rigorous testing and troubleshooting, before presenting the new application to the eir, who confirmed it was performing exactly as they needed.

This project was just one many we have completed for eir.

";