Digitalisation Voucher – Enterprise Ireland
Receive €9,000 in funding for your Digital Transformation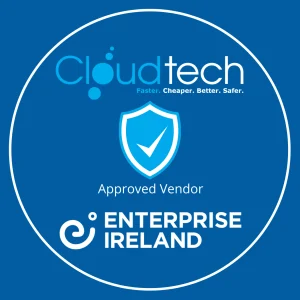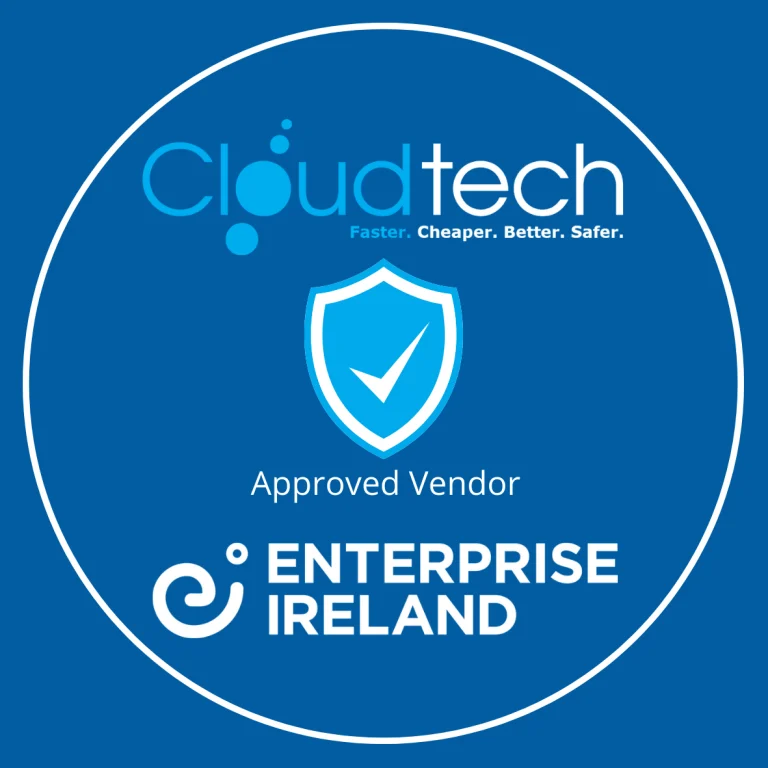 What is it?
What is Digitalisation?
Digitalisation is the practice of using technology to automate business processes and optimise workflows.
The Digitalisation Voucher is a grant offered to companies to optimize their business and boost sales through consultancy from approved professionals. This is a digital roadmap for your business. The Digitalisation Voucher is part of Enterprise Ireland's strategic imperative to increase the digital presence of more Irish businesses.
Cloudtech Ireland is an approved vendor for the Enterprise Ireland Digitalisation Voucher.
Who is eligible
To receive this funding, you can either be a registered Enterprise Ireland (EI) client or a Non-EU client who meets certain criteria.
Criteria
All Enterprise Ireland clients who employ 10 or more
Non-Enterprise Ireland client companies that operate within the manufacturing or internationally traded service sectors, who employed 10 or more full-time staff on their payroll on the 29th of February 2020 or employed 10 or more full-time staff at the time of application
All interested companies must complete the Digital Ready Scorecard from Enterprise. This is a short self-assessment online tool enabling businesses to assess their current digital readiness. It involves a series of questions that can be completed in about 15 minutes. Cloudtech would be happy to help you draw up a qualifying project.
Why should you use Cloudtech Ireland
Digital experts in Customer Relationships Management (CRM) systems, Marketing, HR, Finance and Cyber-security
We are consultants leading the Kildare Leo LEAN Digitalisation programme which helps to move companies to the cloud. We are in charge of the training, consultation, implementation and support
We work with Digital systems daily and understand the ins and outs of digitisation.
We follow a client-centric approach and create a custom programme for your business needs.
Our goal is to have happy clients. See case studies of happy clients who have worked with us.
What costs are eligible for the Digitalisation voucher
The voucher covers digital strategy, technical and/or advisory services from an approved provider – up to a maximum of €9,000 where the eligible costs are capped at €900 per day excl. VAT
Eligible projects must include one or more of the below
Internal Process Optimisation (Lean-Digital-Automation)

Review of current operational processes and systems to identify improvement opportunities.


The focus should be on eliminating waste by introducing easier, faster processes backed up by automation and/or cloud based digital systems where appropriate.

Enhancing Customer Digital Experience (Product, Service, Route to Market, Channels)

Review of current products, services & channels and potential to create a high-quality digital experience for customers.



Becoming a Data-Driven Business

Review of current key performance data that is used to drive the business and identify gaps and improvement opportunities.


Enhancing customer experience by aggregating data in all of its forms across the business.
Are you ready to embark on your digitisation journey? Cloudtech would love to be a part of your success story