Reasons why you need to use a Zoho Consultant
Zoho CRM is a widely adopted customer relationship management (CRM) system. It aims to increase leads, improve your sales and improve your overall customer service. Zoho proves to be the superior choice over other CRM systems, as it provides essential features at lower price points, has a responsive support team, and is relatively easy to use. Through the years, Zoho continually expands its product range to cover all aspects of business imaginable. The Zoho One integrated group of about 50 applications provides solutions in Sales, Marketing, Support, HR, Accounting and Operations.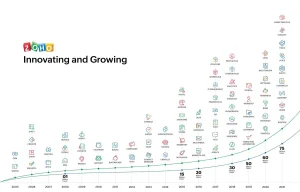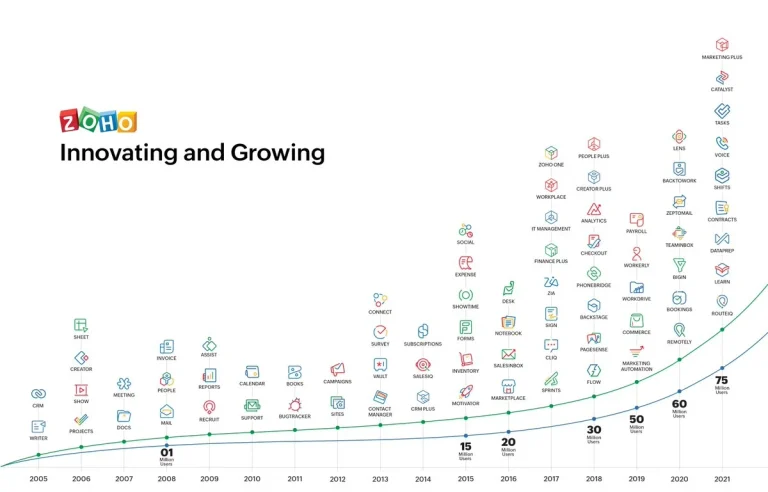 Implementing Zoho Products
To implement Zoho CRM, it is important to understand your goals, your pain points, and how you would like to leverage the CRM and any other applications Zoho provides. The proper implementation of Zoho suite is of crucial importance for the success of a business. While some of the Zoho applications are intuitive and relatively easy to use, some might need some guidance to get you acquainted with the system.
With 50 plus applications, a Zoho Consultant will guide you on what combination of applications would benefit your business the most. Companies who try to explore the applications on their own may spend countless hours, and still not scratch the surface of the possibilities Zoho provides. A customer already using Zoho CRM might need an application to help out with campaigns or HR or Accounting. It is also important to know what third-party applications would work with the CRM. All these information will be provided to you by the right Zoho Partner.
Reasons why you need to use a Zoho Consultant
There are several reasons why you need a Zoho Consultant to help with the implementation of your Zoho Products, as well as follow-up support when you get started with Zoho. I have listed a few of these reasons below.
Reduced risk and mistakes

Zoho Consultants or experts (also called Zoho Partners) are trained to know the ins and out of Zoho. They have a deep knowledge of the products and can foresee any unwanted circumstances. While the Zoho products might be easy to use, certain steps must be taken for proper implementation. Important information such as GDPR in Europe, safe import of client data, email deliverability, just to mention but a few are some of the important steps your Consultant will guide you on.

Automation

Many companies embrace the idea of a CRM specifically because of the possibility to automate many of their processes. This way they can spend time on more valuable part of their business. While you can figure out a few of these on your own, you may still miss out on some key opportunities which Zoho provides.

Choose the right mix of applications

With 50+ applications and the possibility of integrating with hundreds of third-party applications, companies might find it overwhelming or make a wrong choice of what they actually need to get their business to the next step. A Zoho Consultant takes their time to learn about your business and your business needs. With that, they find the right Zoho products to fix the issues; similar to a jigsaw puzzle. Sometimes, the solution might need more than just what you see on your screen. A Zoho Consultant can create custom solutions to match your business needs.

Save time and money

Zoho partners use the Zoho products daily and so are familiar with the system. This means they do not have to research every next step or what two applications would work well together. This saves a lot of time. They are also aware of integration with other applications and so you generally do not need another expert to come in and make any changes. In cases where a company needs a custom code, Zoho Consultants will generally help out with this as well saving time and money.

Guidance with the onboarding process / training

At Cloudtech, we begin our integration with an onboarding process. You receive in-depth training on the best practices when using the products and you get a good understanding of the applications as early as possible. During these sessions you can ask any questions and we do our best to answer them. This not only gets employees excited to use the new system but also saves their time trying to figure it out on their own, hence improving productivity.

Get the most out of your Zoho applications

Zoho Specialists work with Zoho products day in and day out. They understand the thousands of features Zoho provides and how to get the most of it. While you might try to do it all on your own, a Zoho Consultant will always have efficient methods and interesting solutions that will fit your business perfectly.

Enjoy high-level support

Cut the line and enjoy excellent partner support. We do not just leave you to do it all on your own after implementation. Customers can get partner support for a competitively low cost.
Are you already using Zoho or are you considering a Zoho trial? We would love to help you. Get in touch with us for a free consultation and we would be happy to be a part of your success story.